Our Process
» Initial Consultation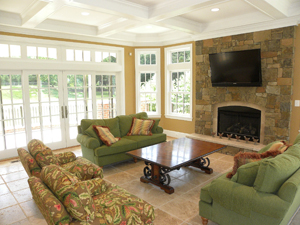 From a custom home to an updated Kitchen or room addition, it all starts with an initial consultation where we will learn of your inspirations and desires for the project. Our emphasis at this meeting is to gain an understanding of the full scope of work; and to identify any potential challenges that may be important to consider in further defining the project.
Another important understanding we hope to come away with from this meeting is a budget for the project. Most prospective clients have an amount in mind that they either want or need to stay within, before beginning their search for a Contractor. Knowing this amount allows us to quickly determine if we each see the project in the same light. If you see BLUE, and we see GREEN, it's better to find that out and address it now. This dialogue gives us the information needed for us to be able to further define and price out the project commensurate with your budget or price range, and to quickly establish if opportunity even exists for us to work together on it.
We are often told that the questions asked and the information gathered at these meetings, is far more in depth than most of our competitors share in similar initial meetings. Our philosophy on this is simple: satisfactory results start with good intelligence and communication — from the beginning.
» Project Definition and Proposal
At the completion of our initial consultation, we begin to break the given project down into the various segments that make up its whole. We typically have gathered the appropriate information in order to establish a pricing structure and scope of work proposal within 10 working days. This proposal will identify in very concise terms what we see the project consisting of, pricing parameters, and any areas that need further clarification.
The Project Proposal and any initial supporting plans and drawing will be presented and reviewed with you in person. If our proposal is found acceptable, we move forward towards drawing up the final Project Contract and supporting plans, taking into account any of the refined pricing and project scope changes gleaned from this meeting.
» Plans and Concepts
After reviewing and accepting our written proposal that outlines the scope of the project, its finishes and its price(s), we move into creating more detailed plans and conceptual drawings. These documents are created by us, or from among a group of Architects, Designers and Structural Engineers that we do work with regularly.
These plans and designs allow us to continue to define together the final project scope and its finishes, with an eye towards their inclusion in the Project Contract.
» Contract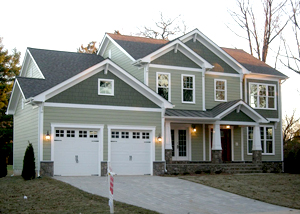 Once the project scope and finishes are completely defined and agreed upon, we will construct the Project Contract with all accompanying plans and schedule of finishes, and review them together in person. Any cost "Allowances" will be enumerated in the contract, along with the names and contact information for the appropriate vendors where these products will be selected. A construction time-line is also articulated within the contract. The contract is ratified by signatures from each party, and a deposit that is typically 30% of the total value.
» Construction
Coming soon!
» Post Construction
Coming soon!